Welcome to Vauxhall School
Our aim at Vauxhall School, alongside parents, is to foster kind, confident and creative children who love primary school and actively contribute to our community. Our teachers are passionate, enthusiastic and dedicated. We believe in meeting children's social and learning needs in ways that are appropriate for each child's age and stage of development. We do this through a combination of learning through play, student-led inquiry and focused teaching moments. We are lucky enough to have open, shared classroom spaces in our Devonport primary school to support this philosophy.
Feel free to come and visit us to see first hand our engaging and supportive classrooms. If you are new to Vauxhall School, I am happy to show you around and answer your questions. If you are an existing parent, you are welcome and encouraged to be part of the classroom as a parent helper.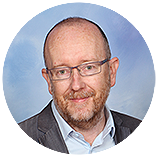 Gary Lawrence
Principal
Whanaungatanga
We all belong to the Vauxhall School Community
Responsibility
We will take ownership of our learning and behaviour
Resilience
We will show courage and perseverance
Respect
We respect ourselves, others and property
News & Events

The Developing Brain 5-12 years WHEN: Thurs 22 September 2022: 7:30pm - 9:00pm WHERE: Vauxhall…
Read More

Throughout 2022 children will be learning some of the most important lessons in life: to be a good…
Read More
Calendar
ShakeOut, our national earthquake drill
Thursday October 27, 2022
7:30am - 8:30am
New Zealand ShakeOut is a self-run earthquake drill.
DROP down on your hands and knees. This protects you from falling but lets you move if you need to.
COVER your head and neck (or your entire body if possible) under a sturdy table or desk (if it is within a few steps of you). If there is no shelter nearby, cover your head and neck with your arms and hands.
HOLD on to your shelter (or your position to protect your head and neck) until the shaking stops. If the shaking shifts your shelter around, move with it.
While you are doing the drill, take note of what might be happening around you. Think about what you might need to do to prepare for a real earthquake.