Welcome to Vauxhall School
Our aim at Vauxhall School, alongside parents, is to foster kind, confident and creative children who love primary school and actively contribute to our community. Our teachers are passionate, enthusiastic and dedicated. We believe in meeting children's social and learning needs in ways that are appropriate for each child's age and stage of development. We do this through a combination of learning through play, student-led inquiry and focused teaching moments. We are lucky enough to have open, shared classroom spaces in our Devonport primary school to support this philosophy.
Feel free to come and visit us to see first hand our engaging and supportive classrooms. If you are new to Vauxhall School, I am happy to show you around and answer your questions. If you are an existing parent, you are welcome and encouraged to be part of the classroom as a parent helper.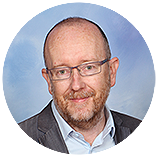 Gary Lawrence
Principal
Whanaungatanga
We all belong to the Vauxhall School Community
Responsibility
We will take ownership of our learning and behaviour
Resilience
We will show courage and perseverance
Respect
We respect ourselves, others and property
News & Events

Throughout 2021 children will be learning some of the most important lessons in life: to be a good…
Read More

Vauxhall Centenary - thanks for the memories and see you in 25 years! We were thrilled to hold…
Read More
Calendar
Ryan from Norrcom here term visit
10:15am - 12:30pm
Apps for Kowhai - Claire
Library computer - Helen
Tips to keep your school cybersafe
School boards are responsible for providing a safe learning environment, and with changes to the Privacy Act in December last year, this includes managing their cybersecurity and protecting their students and staff from cyber threats.
Managing cybersecurity and protecting students can be difficult without the right resources or capability. We're developing more tools to help you keep your school safe online but in the meantime, following these tips can help:
Check your contents insurance covers you in the case of a cybersecurity event. Some schools have cybersecurity insurance covered through the Risk Management Scheme, but others may not have coverage.
Opt in to the Te Mana Tūhono programme. If you haven't already, around three months before your network hardware or warranties expire, you'll be invited to opt in. If you opt in you'll be able to access network and cybersecurity support from Network for Learning (N4L), as well as equipment replacements once your warranties expire. You can find out more on N4L's website.
Book in your Secure Access upgrade. Once your school has received an equipment replacement through our Te Mana Tūhono programme, N4L or their assigned supplier will contact you to book in. When they do, please be prompt – they will work with you and your IT partner to find the best approach to setting up Secure Access for your school.
Secure Access improves your network security and allows you to manage the users and devices on your Wi-Fi, allowing you to manage what they can access on your network.
You can find more
tips on our website
and if you have any questions, please
get in touch with N4L
.
Pie Day
Wednesday August 11, 2021