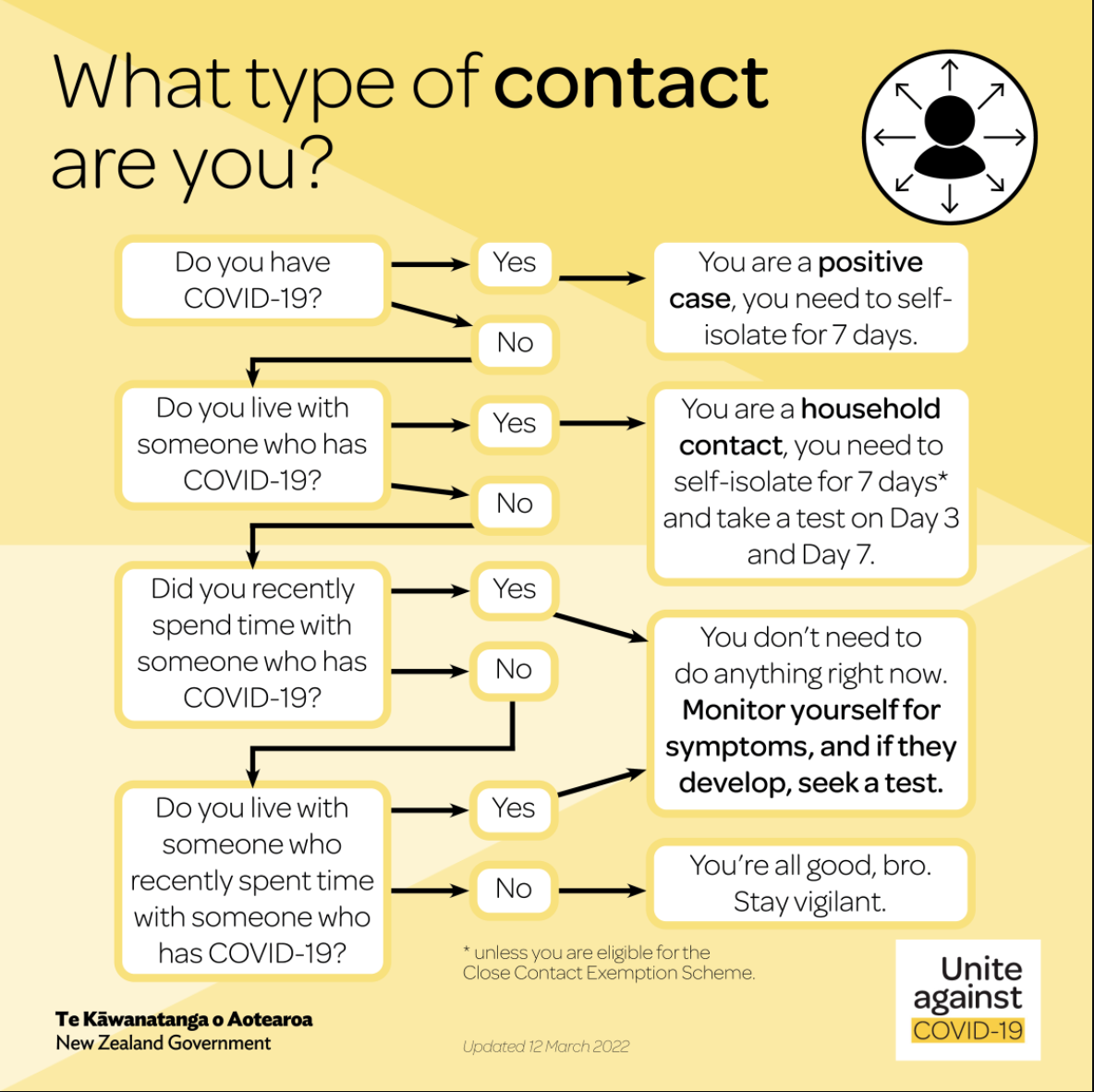 If your Vauxhall School child has tested positive for Covid-19 please complete this google form
Download our Health and Safety Plan COVID-19 Orange
If you have any concerns about sending your child to school, please do get in touch. We are here to help.
Stay alert: COVID-19 will still be with us this winter
COVID-19 will still be in the community this winter so stay alert - even if you've had it before.
Remember these five important tips from Auckland Regional Public Health Service:
1. Be vaccinated. Vaccination is the best protection against getting very sick from COVID-19. Everyone aged 5 or over can get free COVID-19 vaccinations. It doesn't matter what your visa or citizenship status is.
· Children aged 5-11 should have should have two doses, at least eight weeks apart. Children receive a smaller dose and volume of vaccine, and it is given with a smaller needle. Children do not receive a booster.
· 16 and 17-year-olds can now also get a booster if it's been six months since they had their first two doses of the vaccine.
· People 18 and older should have two doses of the vaccine, at least three weeks apart – and then a booster around three months after their second dose.
The third dose is called a 'booster' because it 'boosts' your immunity and gives you greater protection. It's important to have it if you're eligible.
2. Keep up healthy habits: Healthy habits can protect you from lots of winter illnesses - not just COVID-19. They include:
· Washing and drying your hands well and often
· Wearing a mask – especially inside. They stop the virus spreading when someone speaks, laughs, coughs, sings or sneezes.
· Coughing and sneezing into a tissue or your elbow; not your hands.
· Cleaning or disinfecting shared surfaces regularly
· Keeping inside spaces well ventilated (e.g. open windows) to improve airflow and reduce the risk of transmitting the virus.
Now's also a good time to check your whānau is up-to-date with their immunisations against diseases like measles, mumps, rubella and pertussis (whooping cough). With New Zealand's borders re-opening, there is a greater risk of diseases like measles arriving here in the coming months.
3. Know the symptoms to look for: The symptoms of COVID-19 can include a new or worsening cough, sneezing and runny nose, a fever, temporary loss of smell or altered sense of taste, sore throat, shortness of breath.
Less common symptoms can include: diarrhoea, headache, nausea, vomiting, malaise (a general feeling of discomfort, illness or unease), chest pain, abdominal pain, joint pain, confusion or irritability.
In an emergency (for example if someone is having difficulty breathing), immediately dial 111 for an ambulance. COVID-related medical care is free.
4. Have symptoms? Stay home, call Healthline: If you or anyone in your household has COVID symptoms, stay at home and call Healthline: 0800 358 5453. They will tell you what to do, including how to get a test. Healthline is free, available 24/7 and has interpreters available.
5. COVID-19 in your household? Stay home: Everyone living in a household with someone who has COVID-19 needs to isolate – not just the person with the virus.
· Household contacts need to isolate for seven days and have two tests during that time; one on Day 3 and one on Day 7. The only exception is people who have already had COVID-19, less than 90 days ago.
· Household Contacts can leave isolation after 7 days if they remain well and have returned negative tests.
· Please do not send your child in if they live with someone who has COVID-19, even if they are well.
· It's a good idea to prepare in case you need to self-isolate. You can download an Isolation Plan from the www.covid-19.govt.nz website.
For more information and advice about COVID-19:
Call:
· Healthline: 0800 358 5453 (a free, 24/7 service with interpreters available)
Or visit:
· Unite against COVID covid19.govt.nz
· Auckland Regional Public Health Service www.arphs.health.nz
· Ministry of Health www.health.govt.nz/covid-19
· Northern Region Health Coordination Centre nrhcc.health.nz
· Prepare Pacific preparepacific.nz
Support
We know how hard the impacts on COVID-19 have been for many families in New Zealand. If you know of a family in your community who is struggling, please encourage them to reach out for support for example to access food, medicine, or access financial support: Help is available – COVID-19 Health Hub.
If you have any concerns about sending your child to school, please do get in touch. We are here to help.
Agencies which offer assistance
Support services that remain open:
Women's Refuge 0800REFUGE or 0800 733 843
Shine 0508 744 633
Alcohol and Drug Helpline 0800 787 797
Oranga Tamariki call centre 0508FAMILY
CADS 0800 367 222
Narcotics Anonymous 0800 628 632
Alcoholics Anonymous 0800 229 6757
Lifeline 0800 543 354 or free text 4357
Youthline 0800 376 633 or free text 234
Samaritans 0800 726 666
Outline (LGBT) 0800 688 5463
Depression Helpline 0800 111 757
Suicide Prevention Helpline 0508 828 865
The Fono West (Social Services) 09 837 1780
Counselling Free Call or Text 1737
Healthline for COVID-19 health advice: 0800 358 5453
For people with disabilities or autism and their support people
The Explore 0800 000421 phone service available to provide advice or support. This includes advice or support around challenging behaviours. To access this service, you don't need a referral and it doesn't matter whether you're new to Explore, currently on their waitlist or you've worked with them previously. The service is available Monday to Friday 9.00am–5.00pm. When you phone the 0800 number you will be connected with an administrator who will then book you an appointment with one of the specialists.
If you know someone who needs financial assistance, please tell him/her to call the free government helpline 0800 779 997 (8am–1am, seven days a week).
If you know someone is feeling anxious, frustrated or needs a listening ear, they can call or text 1737 to talk with a trained counsellor. It is free 24 hours a day, seven days a week.